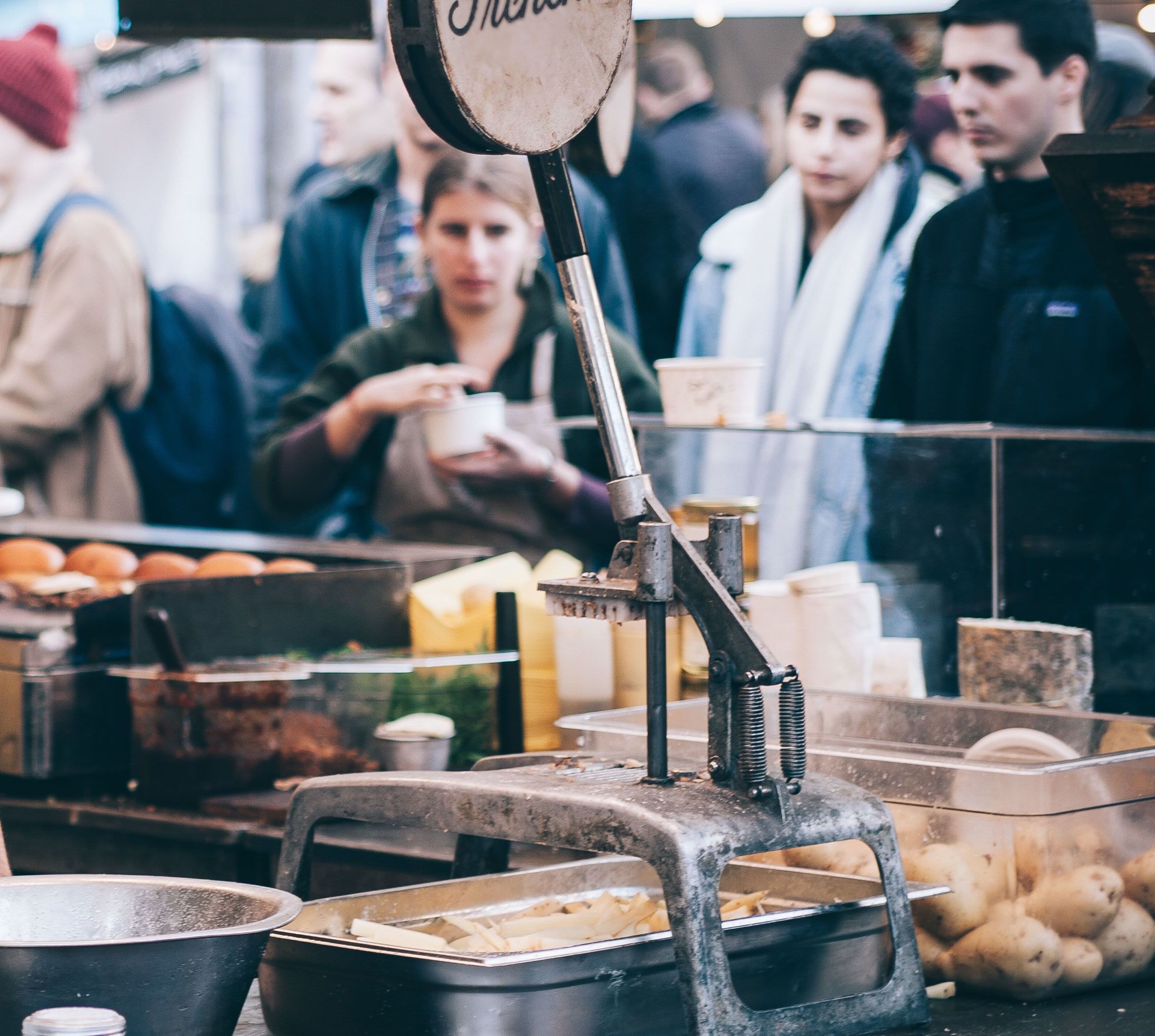 How many of have experienced long waiting lines for ordering food. The answer is almost everybody!! Even as a food place owner you would have had that bad day when you are at someplace else and you just joined a very long queue for placing a food order.
Below is an interesting stat:
The average adult wastes a five hours and 35 minutes

queuing

each month.
source: telegraph
Long queues are common at quick services restaurants, coffee place, at mall food courts... even fine dining restaurants have long queues of waiting patrons. So why are you allowing your customers to queue up now that everything can be done and summoned the mobile way.
The food/restaurant business is notoriously thin margin and technology penetration is slowing happening now that millennials love get everything using their mobile phones. Major factors effecting the technology adoption is the commission percentage charging of the tech companies and training overhead for the technology changes.
There are ways in which you can eliminate customer waiting altogether and convert the order waits into online engagement. It doesn't make sense for your customer to wait 15 mins and then wait another 5 mins to submit the order.
Foodcliff
suggests that a robust mobile ordering service system with order-ahead, real time mobile ordering capabilities eradicates waiting altogether. It can also increase online engagement between you can your customer.
Below are few steps which you can take:
Setup mobile ordering capability for your food place.
This can be done in 2 ways
Your own website and mobile apps
OR
Join a food ordering platform like Foodcliff. (Look for managed service feature from your online partner)
Promote your online website/app at your place of business. An app or website is not just for driving SEO traffic but it should also make it easy for the customer to get services from your place even when.
Constantly update your website or mobile app to make sure that your online user always has the best experience.
Run promotions on mobile ordering.
Dedicate mobile ordering service process at your food place. A dedicated online order service workflow can be an overheard but can go a long way if you customers feels that they are served timely.
The above are few of the steps which you can implement during this mobile era to make sure you keep your customer engaged.
Conclusion
Think about this, it is always better to get online engagement right from the food ordering phase rather than asking a customer for review after the service.